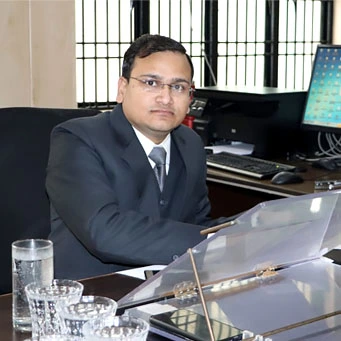 About Us
Principal Message
Agra Public Teachers Training College believes in aiding in excellence to train our future teachers.It is an honour and a privilege to be the Principal of Agra Public Teachers Training College, Artoni, Agra . This Institute stands for excellence and continuously sets the highest standards. It has given this country many distinguished teachers, lecturers, trainers and leaders in diverse fields. We feel proud to provide quality education by equipping our students with skills, confidence and a positive approach with an all- round development.
APTTC, Agra is relentlessly striving to perceive and maintain academic excellence at the same time encourages the students to participate in various co-curricular and extra-curricular activities. An amiable environment at the Agra Public Teachers Training College, Artoni, Agra nurtures creativity, passion, resilience and leadership qualities among the students for their development of versatile personality.
The progress of an Institute depends mainly on performance of the students in academics, sports and cultural activities along with maintaining high values and ethics. The Institute takes keen interest and stands behind any such endeavor. Our teachers are committed and dedicated for the development of the institution by imparting their knowledge and play the role of facilitator as well as role model to our students. The members of the non-teaching staff are highly dedicated with total commitment towards achievement of our mission and goals.
I wish you all the best for achieving greater success and scaling newer heights in your education and career ahead.
Dr. Alok Kumar Upadhyay
Principal