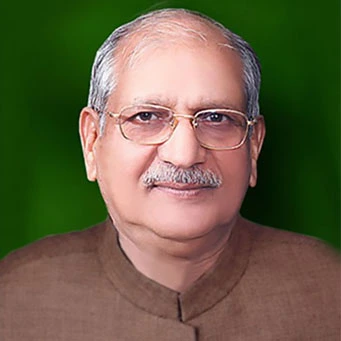 About Us
Chairman Message
I feel very happy to see that while fulfilling this vision, APGI has grown impressively, in both size and reputation and has become the preferred choice for many amongst all other self-financing institutes affiliated to Dr. APJ Abdul Kalam Technical University, Lucknow (Formerly UPTU, Lucknow) & Dr. B.R. Ambedkar university, Agra.
APGI is one of the pioneer group of institutions providing quality technical education in Agra region. The students and parents today are extremely conscious and selective not only in choosing the course of study but also the place of study. We have excellent facilities and infrastructure, highly capable faculty, sound corporate resources and an undying passion for excellence. We have a very able team of professionals according to the norms laid down by AICTE (New Delhi), PCI, BTE, NCTE, DBRAU (Agra)& AKTU, Lucknow.
We are committed to provide resources to continue the process of development of the institute on an ongoing basis to enable us to be proud of our alma mater. APGI welcomes students for professional studies and exciting careers in MBA, BBA, BCA, B.COM, B.ED, D.Pharm, B.Pharm & M.Pharm, I invoke the blessings of the Almighty to lead us to our chosen goals.
Mahesh Chandra Sharma
Chairman